Ad blocker interference detected!
Wikia is a free-to-use site that makes money from advertising. We have a modified experience for viewers using ad blockers

Wikia is not accessible if you've made further modifications. Remove the custom ad blocker rule(s) and the page will load as expected.
Featured Video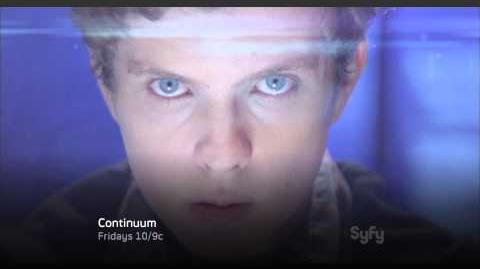 Featured Article
The War Files is an online graphic novel scheduled to be showcased soon on the Website of the Continuum series. Read More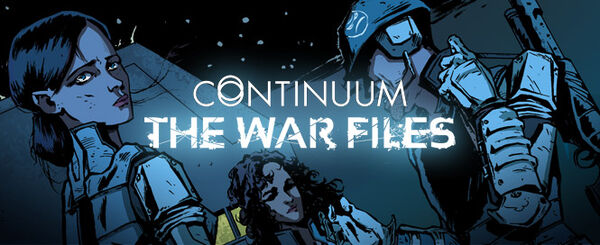 Season Three Episodes
No.
Image
Title
Writer
Director
Airdate
1
"Minute by Minute"
Simon Barry
Pat Williams
March 16, 2014
Kiera risks everything to stop Alec from altering history in his quest to save Emily, but can the mysterious group Kiera aligned herself with be trusted?
2
"Minute Man"
Simon Barry
Pat Williams
March 23, 2014
While Kiera investigates the two Alecs in one timeline, the mayor is kidnapped by a reunited Liber8. Carlos struggles with the reality shattering truth of Kiera's predicament.
3
"Minute to Win It"
Shelley Eriksen
Pat Williams
March 30, 2014
Kiera has to solve a series of Liber8 connected bank heists and discovers the robbers are controlled by a recently escaped Lucas. Carlos' new and unwanted knowledge about time travel begins to affect his work.
4
"A Minute Changes Everything"
Denis McGrath
William Waring
April 6, 2014
As Kiera works to free a college student caught in a police cover-up, her perspective on police behaviour is thrown into question. Carlos discovers Liber8's influence reaches right inside of VPD. Alec secures an unlikely ally.
5
"30 Minutes to Air"
Jonathan Walker
William Waring
April 13, 2014
Kiera and Carlos work to free hostages including Dillon, taken prisoner by Liber8 at a television station. Meanwhile, Kellog and Alec's business alliance falls apart, turning the two men from partners to adversaries.
6
"Wasted Minute"
Jeremy Smith &
Matt Venables
Amanda Tapping
April 27, 2014
Kiera and an emotionally unravelling Carlos must stop Liber8 from committing a devastating chemical attack on the city.
7
"Waning Minute"
Sam Egan
Amanda Tapping
May 4, 2014
Kiera crash lands her CPS flyer during a prisoner transport and is forced to work with her enemy captive in order to survive.
8
"So Do Our Minutes Hasten"
Jeff King
Pat Williams
May 11, 2014
Kiera confronts uncomfortable truths. Julian puts himself in the spotlight by exposing a corporation's dirty deeds. Alec deals with the pressures of his new role at Piron and an uncomfortable secret revealed by Carlos.
9
"Minute of Silence"
Simon Barry
Pat Williams
May 25, 2014
Kiera and Carlos, reeling from a shocking loss, hunt down a ring of enigmatic high-tech thieves, even as a handsome, yet distant amnesiac begs for help in discovering his identity.
10
"Revolutions Per Minute"
Denis McGrath
David Frazee
June 1, 2014
Kiera's relationship with the Freelancers is pushed to the limit as she forges a deeper connection with the mysterious John Doe. Alec crosses the rubicon to protect his legacy. Kiera makes a shocking discovery.
11
"3 Minutes to Midnight"
Jonathan Walker
David Frazee
June 8, 2014
Kiera finally learns the truth about John Doe. Alec must make a difficult choice between business and family. Liber8 is rocked to the core by new information about their mission.
12
"The Dying Minutes"
Shelley Eriksen
Simon Barry
June 15, 2014
Something's hidden deep in the Freelancer facility. Kiera and John Doe work to retrieve it, but the price of knowledge may be betrayal. Carlos resolves to wrest control of the VPD from Piron and Dillon. Help arrives courtesy of an unlikely ally.
13
"Last Minute"
Simon Barry
William Waring
June 22, 2014
Kiera battles old friends by allying with former enemies. Alec stands on the precipice of power with one man in his way. A season's worth of choices come down to one, unbelievable moment.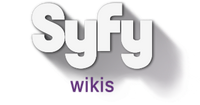 Featured Poll
How do you think the future is now? Weigh in below, or take it to the forum.